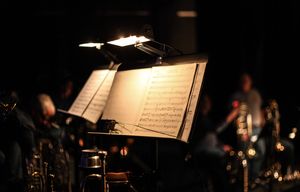 1. Music Production:
Music Production: Demos, Singles, EPs and Full-Length CDs Styles: Pop, Rock, County, Country Rock, Country Pop, Folk, Blues, Blues Rock, Roots & Roots Rock.  
2. Graphic Artist / Website Developer :
Graphic design for CD projects, websites, and all social media platforms. Branding & Logo designs. Full Website Development.  
3. Guitar Instructor :
One-on-one guitar classes with concentrations in Pop, Rock, Blues, Country and folk. From acoustic to electric.  
4. Artist Development:
Working with, developing and advising artists in all areas of their careers. A DIY approach to surviving and thriving in today's music industry.  
5. Mentor: 
I share my knowledge from over 40 years in the music business across many platforms that run the gamut from artist to music producer.  
6. Performance Coach:
Tutor sessions to help strengthen your skill sets as a live performer. Proven techniques and tricks to help reel in your audience and deliver a great show. Developing, strengthening and building artist confidence, their presentation, and live performance. Helping to cultivate and build a winning mindset. Tools and strategies to roll out a showcase and concert more effectively. Learning how to work, move and interact more effectively with your audience along with building a strong setlist and set flow.  
7. Song Development:
Developing and strengthening songwriting skills in areas of lyric writing, melodies, chord progressions, and arrangements. These sessions include a high-quality voice/instrument song demo. 
 8. Guitarist For Hire: 
Sideman or session guitarist for hire.