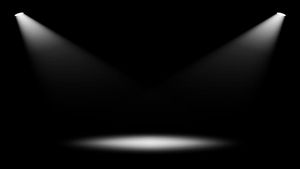 "

"Emotional Drift, Cameron's eight-song disc shows off the reason he's signed as a songwriter. With more hooks than the sports section at Canadian Tire, the songs are naturals to get stuck on radio playlists" " - Mary-Lynn McEwen - FFWD Weekly THe Bobby Cameron BAnd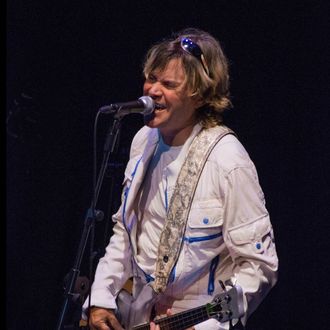 Rob Laidlaw
Bass / Vocals
Rob Laidlaw is well known in the music industry for his music production, vocals, bass playing and a Juno Nominee for song of the year. 
He has played in MANY Canadian bands such as:
 New Regime (1986-1988), Winter Rose (1986-1988), Figgy Duff (1988-2010), Pamela Morgan (1988-2010), Lee Aaron (1989-1992), Gypsy Rose (1990-1992, 2017-2019), Kim Mitchell (1991 - 1994), Helix (1993), Alannah Myles (1994-1997), Rik Emmett (1995), Glass Tiger (1999), Honeymoon Suite (1999-2004), Rough Trade (2000-2010), Mudmen (2001), Platinum Blonde (2001-2015), Mike Reno (Loverboy) (2003-2008), Jimi Jamison (Survivor) (2003-2008), Johnny Dee (Honeymoon Suite) (1999-2004), Toronto (2016-Present) among others like Sass Jordan, Jeff Healey.
If all of that wasn't enough for you Rob Laidlaw has also opened for some of the GOAT Bands around the world, such as Robert Plant, Deep Purple, Elton John, Billy Idol, Whitesnake, Styx, Foreigner, Ozzy Osbourne and many many others to be updated here soon.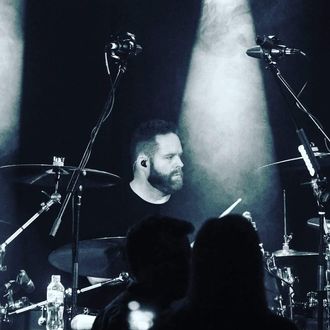 CHAD MELCHERT
DRUMS
Chad Melchert is one of Canada's most sought after live and session drummers. Also in demand for his teaching techniques and knowledge. While calling the Edmonton area home he has toured all over the world and played with artists of all genres. Chad was crowned CCMA Drummer Of The Year at the CCMA awards in 2012, 2014, 2015, 2016 and is up for the honour again in 2017. With grooves being his specialty Korg international hired Chad to do loops for the Stageman 80 Performace Partner. A top call session musician Chad currently also fills his schedule drumming for 2015 winner CCMA Country Male Vocalist of the Year Gord Bamford. Chad believes in teaching how to be a functional drummer in a band setting. Focusing on the tools the student needs to have success and in turn find the passion to make music part of one's life is his goal. Chad Proudly endorses, Gretsch drums , Remo Drum Heads, Beier Drums Snares, Paiste Cymbals, Porter & Davies Monitoring System, Vic Firth Drumsticks, Protection Racket Cases and Rhythm Tech Percussion, Pitch Slap Cajons, Snareweight,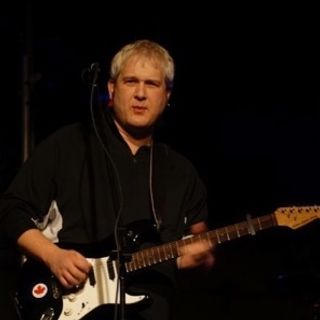 Mark PUFFER
Guitar / Vocals
After obtaining a Bachelor of Education in Music and English from U of A, and many years fronting bands, Mark realized he was much better suited to the role of sideman and musical director. Over the years he has aided many artists in the production of their recordings, adding guitar and vocals, and has had the opportunity to tour across Canada and around the world. Apart from his work with Bobby Cameron, Mark spent 12 years as band leader for Adam Gregory. After a stint in Nashville, Mark returned to Edmonton, and since 2012 has led Gord Bamford's band. He continues to substitute teach high school when not on tour.