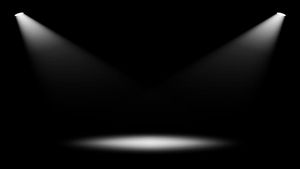 John Capek Songwriter Producer ( Bonnie Raitt, Rod Stewart )
"

Passion plus Truth equals Soul. Bobby is the real thing....a consumate performer, songwriter and recording artist. He is connected to his East Coast heritage, the roots of the blues and to a genuine earthiness that is both melodious and foot stomping. Bobby makes music that will move and inspire you "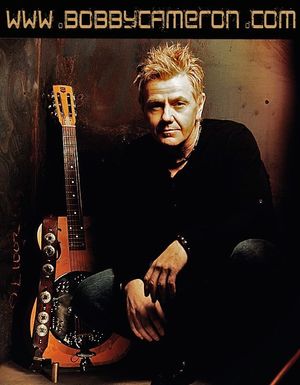 The jagged rocks of Cape Breton may be a far cry from the dry and desolate flats of the western Canadian prairies, but to Bobby Cameron, they both represent the rugged backdrops of his roots and the journey he later took to seek his musical identity. 
Years ago, Cameron left the rustic island weaned on the rock-and-roll styles of the legendary Matt Minglewood and blues icon Dutch Mason, both genre counterpoints to the Celtic-flavoured roots music that dominated the region, hoping for a niche of his own in which to flourish. He found a cultural sanctuary in Edmonton in the 1980s, where he began to cut his teeth as a musical contender. 
"I got my energy from the Maritimes," recalls Cameron. "There is an intensity of just giving it all you've got when you get the chance. Jimmy Rankin, Minglewood, Mason... they'd all get up there and for 90 minutes, they absolutely turn it up. Going from a small community to a larger center in Canada, you get a mindset that you have a lot to prove." 
The credentials came quickly for Cameron, who first garnered national attention winning the MuchMusic Guitar Warz competition in 1990, leading to several appearances with Jeff Healey, one of the contest's judges. Other adjudicators were held spellbound by his virtuosity and riveting action on the fretboard as Cameron managed to capture the fiery emotion and down-home feel that reflected his energy and heritage. Armed with his acoustic, he could make any locale seem like a front-porch jam. And with his electric guitar, Cameron could churn out the sounds of a kid from a hinterland, burning to be heard by the rest of the multitudes. It's that ability and drive that continues to be a hallmark of his live show. 
But while he proved he could generate excitement onstage as a formidable guitarist and hold his own with the best six-stringers the country had to offer, Cameron realized that to truly stand out among his peers, he had to create his own material. 
"I realized there were a million guitar players out there," said Cameron. "It really came down to the point that if I wanted to get anywhere, I had to learn how to write really good songs." 
His first crack at releasing his own songs culminated in his eponymous debut in 1994, which was produced by Randy Staub (U2, Metallica, Bon Jovi), yielding national adult-contemporary charting of two singles, "Human Fortress" and "If I Wait For You," the latter featuring a video that received heavy rotation on CMT Canada. 
Between gigs and songwriting stints, Cameron followed up with his second outing "Drowning on Dry Land" five years later, which featured "Release Me," another prominent single on Canadian radio. In 2003 Cameron headed to Nashville to record "Emotional Drift," which sparked several accolades and a finalist berth in the Americana category of the ISC International Songwriting Competition, beating out more than 11,000 entries from more than 70 nations. 
Over time, Cameron's steady output of creativity started turning heads, especially among musical pundits who marveled at the performer's ability to expand his proficiency on the guitar by penning works that also got the attention of other songwriters. He even made it onto the payroll of New York-based publishing company Carlin America Inc. which administered the creative content for Canadian Idol and American Idol. During that tenure, Cameron hit paydirt with "October Skies," which was covered by Canadian Idol winner Ryan Malcolm on his platinum-selling CD. 
It wasn't long before he was introduced into the songwriting big leagues, when he began collaborating with the likes of Luke McMaster (Rhianna, Nick Lachey), Stan Meissner (Celine Dion, Starship), Daryl Burgess (Colin James, Patty Loveless) and John Capek (Rod Stewart, Bonnie Raitt), who would eventually help Cameron with his own material. Part of his efforts resulted in Jully Black's Juno-winning album Reunion, which featured "Just A Moment," co-written by Cameron, Black, and Black-Eyed Peas member Keith Harris. 
Cameron also accumulated a mantelpiece of awards over the years, including three Alberta Recording Industries Association titles (which included Best Rock Artist on Record in two consecutive years) and SOCAN songwriter of the year distinction for his "Human Fortress" tune presented as part of the ARIA awards. He's also landed BMG Platinum Sales and Universal Gold Sales awards became a prairie winner of SOCAN's National Songwriting Competition and won the Mix 96 Super Session Competition. 
A personal highlight for Cameron came when blues legend Long John Baldry ask him to be in his band. Cameron toured North America with the British star over a period of three years. As a solo act, Cameron has also shared the stage with Chris De Burg, Colin James, Lee Roy Parnell, Burton Cummings, Big Sugar, Loverboy, April Wine, The Kentucky Headhunters, and on one surprising occasion with members of The Rolling Stones. 
Cameron's fourth album, Comfort Zone, released in 2015, was awarded "Best Blues Song" for "Sueanna" at the 2016 Edmonton Music Awards. 
Through it all, Bobby remains grounded, content to remain in Edmonton where he says the talent of the local music community is ferocious and amazing. Married with two children, Cameron is also a regular contributor to the community, especially with the charity Autism Society of Edmonton Area. 
"This is what I do and I'm proud of it," says Cameron. "It's all about the music, but with a family of my own, you've got to find balance. It's so easy to get lost with thinking about getting and charting a single. It's been an amazing journey and I've learned a lot. I'm very grateful for the things I've been able to do and have learned to enjoy it more. It's been great, I've had no regrets." 
And much like the jagged topography that's helped define Canada, Bobby Cameron is s till rocking to his own beat.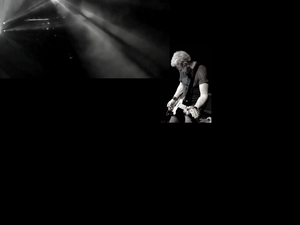 JOIN BOBBY'S MAILING LIST